Skip to product information
Gains in Bulk
Square 1
Regular price $49.00 Sale price $39.00 Save 20%
No Compromises
In Quality

100% Satisfaction
Guarantee

Free Shipping
Over $150
Whole Food complete Daily Multi-Vitamin and Mineral supplement for performance! (ZERO synthetics)

Shipping Policy:
We ship to all locations within the United States and internationally.
Orders are typically processed and shipped within 2-3 business days.
Shipping rates will vary based on the size and weight of the item(s) and the destination.
Expedited shipping options are available for an additional cost.
WHOLE FOOD VITAMIN & MINERAL
Square 1 uses whole food vitamins and patented organic minerals to guarantee your hard work creates the most results.
BENEFITS OF DAILY USE
MUSCLE & PERFORMANCE

BRAIN & EYE HEALTH

IMMUNE SYSTEM BOOST

BALANCE HEALTH

INCREASE STRENGTH

INCREASE LONGEVITY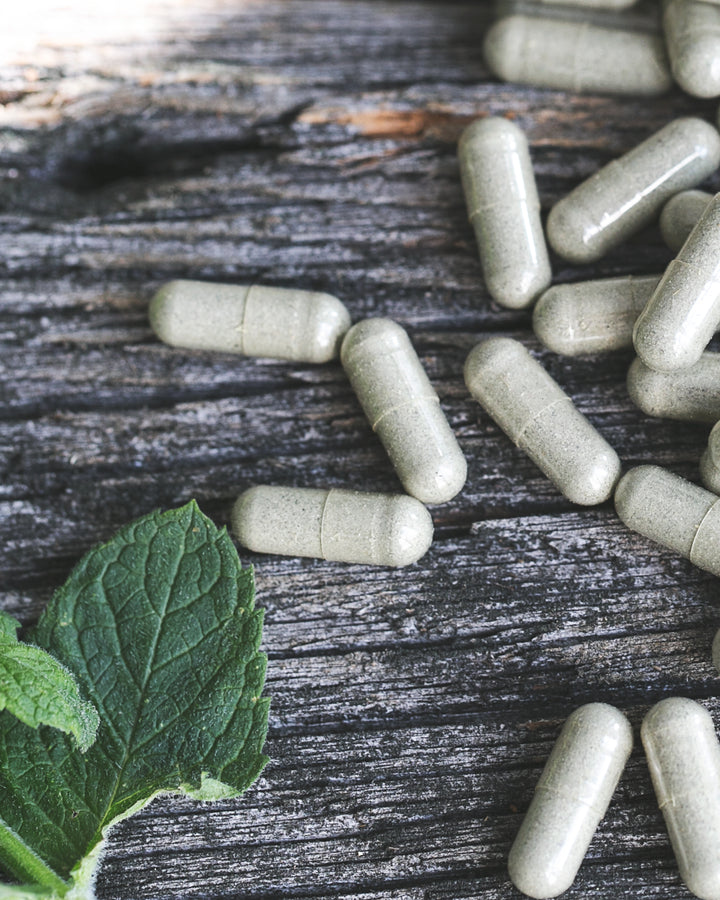 WHOLE FOOD VS SYNTHETIC
Vitamins and minerals are essential to living a healthy lifestyle. A deficiency in just one essential vitamin or mineral can seriously alter your fitness progress.

BUT...Contrary to popular belief, not all vitamins and minerals are the same. Synthetic vitamins can damage your health and cause disease. Synthetic vitamin A can cause birth defects, liver damage, hair loss, weakness, anemia, joint pain and headaches. Synthetic vitamin D can cause kidney and cardiovascular damage, nausea, and irritability. Synthetic calcium can cause constipation and kidney stones. Synthetic vitamin B is linked to muscle weakness and severe loss of neuromotor coordination. Synthetic vitamin E is linked to toxic reactions and blocking of beneficial nutrients.
VEGAN

GLUTEN FREE

SOY FREE

ADDITIVE FREE

GMO FREE

SUCRALOSE FREE
INGREDIENTS
Square 1 contains 24 potent whole food vitamins and patented organic minerals. There are no synthetics present. Each dose contains 100% RDA of essential vitamins and minerals. The organic minerals are retained at the highest level and have the lowest toxicity of any mineral supplement in the world.
WHOLE FOOD VITAMINS

These are the whole food vitamins included in this formula. We've included 100% of the RDA of vitamins to meet every individual's needs.  (A, C, D, E, K, B1, B2, B3, B6, B9, B12, B7, B5)

ORGANIC PATENTED MINERALS

These are the organic minerals included in this formula. (CALCIUM, IRON, KELP, MAGNESIUM, ZINC, SELENIUM, COPPER, MANGANESE, CHROMIUM, MOLYBDENUM, POTASSIUM, BLACK STRAP MOLASSES)

WHOLE FOOD B VITAMINS

Provide positive benefits of increased cellular potential, improved mental function, increased energy, preventing premature aging, and improving memory loss. (THIAMINE (B1), RIBOFLAVIN (B2), NIACIN (B3), B6, FOLIC ACID (B9), B12, BIOTIN (B7), PANTOTHENIC ACID (B5)

OPTI-BLEND DELIVERY SYSTEM

Our signature opti-blend delivery system contains the digestive enzymes lipase, lactase, and cellulase, along with several amylase and protease enzymes and a wide range of probiotics to pre-digest the formula before consumption, ensuring that it's easily absorbed and utilized by the body.

WHOLE FOOD CULTURED MEDIA

The ingredients listed in our Whole Food Cultured Media are the whole foods that we derive the ingredients from within the formula. We use only whole food sources for all ingredients, rather than synthetics.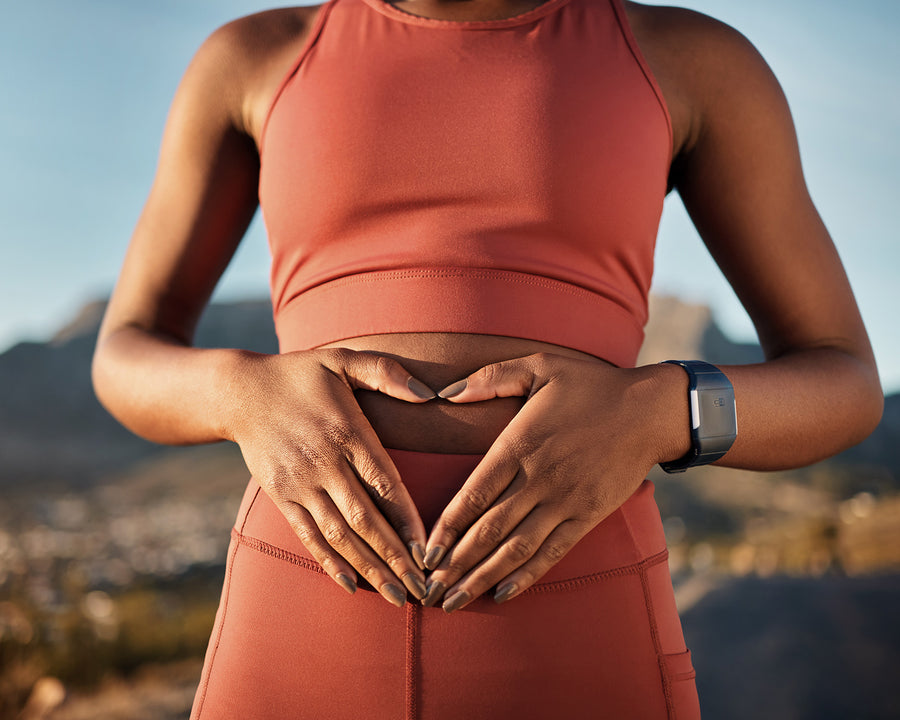 PREDIGESTED
SQUARE 1 uses plant enzymes to breakdown the macronutrients for you, which enables complete absorption and full utilization of the nutrients, without causing bloating, gas, or indigestion. This is research proven to increase bioavailability by up to 300%.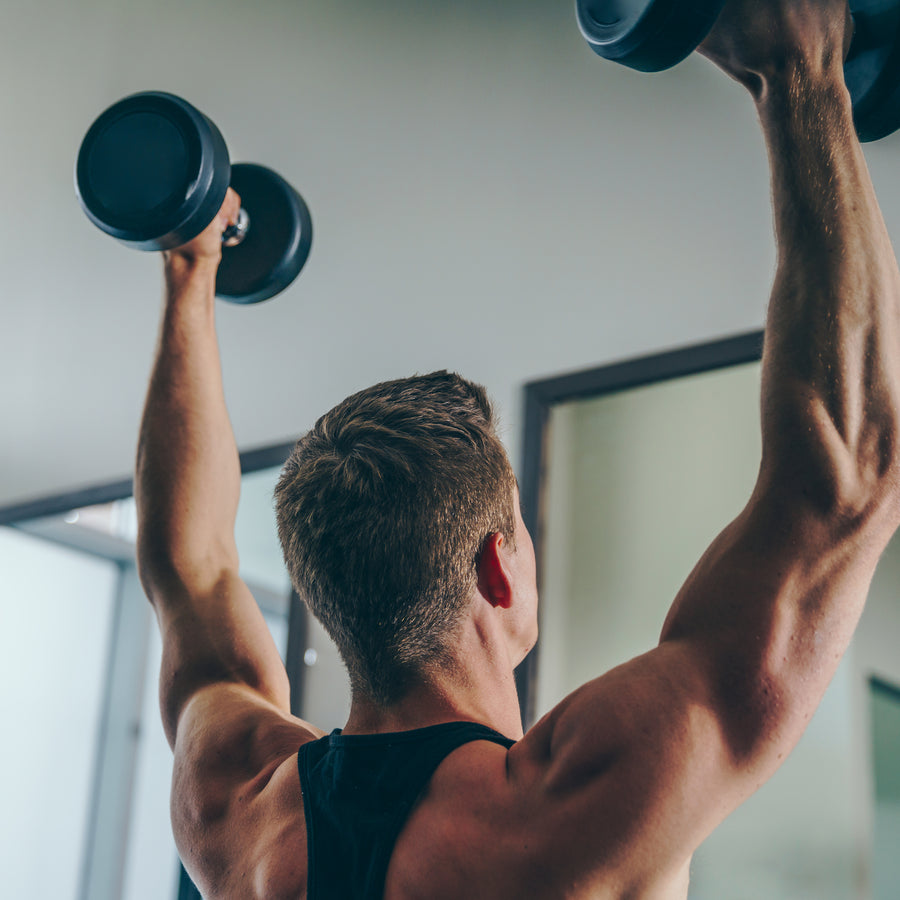 THIRD PARTY TESTED
All Gains in Bulk products are third party tested to ensure the highest level of purity. To prove our commitment to the highest purity, we provide Certificates of Analysis for every single purchase of SQUARE 1. This certificate shows the exact measured amounts of each component within the formula.
We aren't interested in hiding our formulas behind closed doors. We believe that you deserve the best products, with the highest potency, and full transparency.
WHAT PEOPLE ARE SAYING
You don't have to take our word for it...
GREAT MULTIVITAMIN

Best multivitamin I have taken so far. I've used other products, but none seemed to have the same effect as this. You can really feel the difference when you take it.

SQUARE 1 IS FOUNDATIONAL

Start with the right foundation. This multi is super for helping you get your gains. I love it.

NOTHING BUT GOOD THINGS!

I love that this is made with high-quality PLANT BASED ingredients. Having a multi that meets my needs and is vegan is amazing!

DAILY MULTIVITAMIN

Great. I've been using it everyday and notice a difference. I bought it because it's organic . I like all the products I've purchased with this company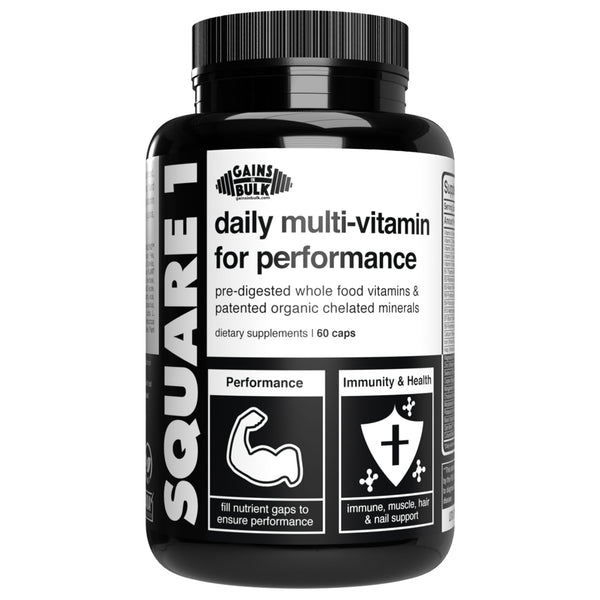 Square 1
Regular price $49.00 Sale price $39.00 Save 20%