Skip to product information
Female Performance Pack
Regular price $188.00 Sale price $82.00 Save 56%
No Compromises
In Quality

100% Satisfaction
Guarantee

Free Shipping
Over $150
All of the essentials for female performance in easy everyday pouches! 
Shipping Policy:
We ship to all locations within the United States and internationally.
Orders are typically processed and shipped within 2-3 business days.
Shipping rates will vary based on the size and weight of the item(s) and the destination.
Expedited shipping options are available for an additional cost.
Natural & whole food nutrients WOMEN-centric research shows females need when leading an active lifestyle.
BENEFITS OF DAILY USE
MUSCLE BUILDING & FAT LOSS

IMPROVE MOOD

LOWER STRESS

HAIR, SKIN, & NAILS

GUT HEALTH

BOOST IMMUNE SYSTEM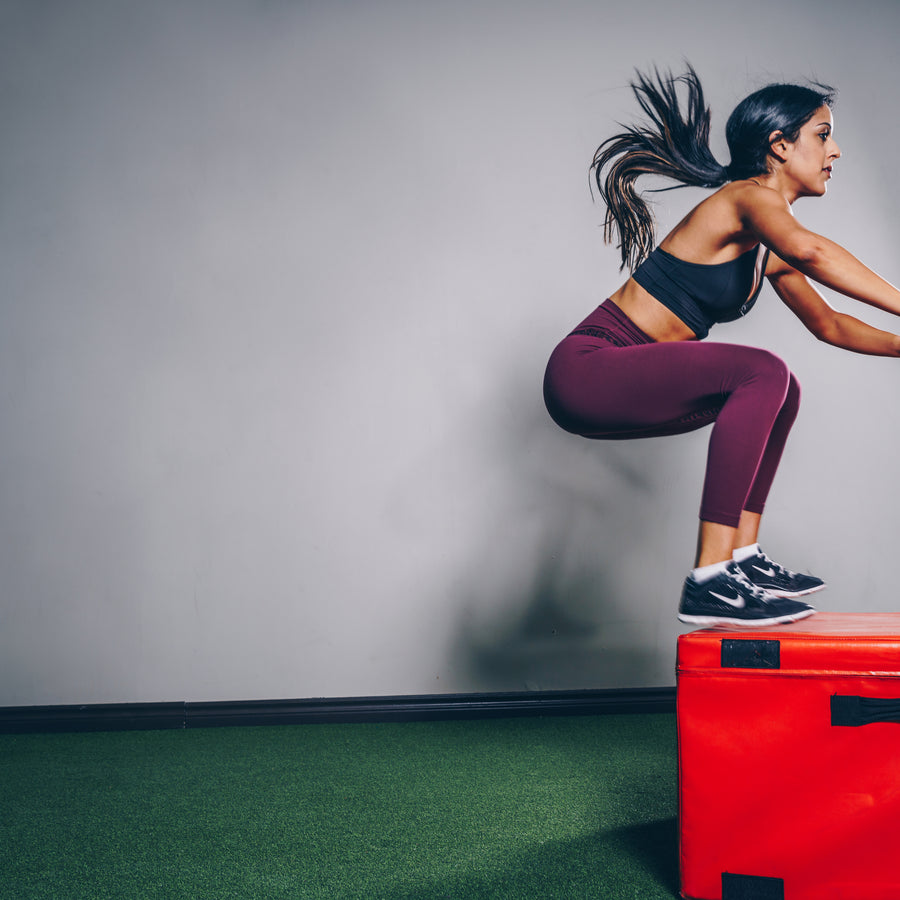 DIFFERENT ANATOMY MEANS DIFFERENT NUTRITIONAL NEEDS
Did you know the majority of studies on sports and performance are performed with male participants? The industry then takes the results from those studies and says, "Here you go. These are the nutritional and supplemental guidelines for active individuals."...
Yep. Only 2-3% of the studies performed contain females. However, those 2-3% of studies show female needs are VASTLY different from males. Our female Performance Pack contains all the major nutrients that women need for optimal health and performance. Each service is conveniently packaged in small, individualized packs to fit into your on-the-go lifestyle ease.
VEGAN

GLUTEN FREE

SOY FREE

ADDITIVE FREE

GMO FREE

SUCRALOSE FREE
INGREDIENTS
FEMALE BALANCING HERBS & VITAMINS

The specific herbs and food concentrates with our Female Blend have been clinically proven to help balance and fortify female hormones, helping to keep the mind and body balanced even during exercise, dieting, or life stress. The B vitamins in this formula have been shown to help with energy balance and performance in active women.

OPTI-BLEND DELIVERY SYSTEM

Our signature opti-blend delivery system contains the digestive enzymes lipase, lactase, and cellulase, along with several amylase and protease enzymes and a wide range of probiotics to pre-digest the formula before consumption, ensuring that it's easily absorbed and utilized by the body.

WHOLE FOOD VITAMINS & MINERALS

The multitude of vitamins and minerals in this formula have several benefits ranging from bone strength, mental health and increased performance to hair, skin and nail health. An organic chelated form of iron is also included for improved performance and energy.

CORTISOL BALANCE & ADRENAL SUPPORT

Stress of life or sport can cause an increase in Cortisol and Adrenal Fatigue. This can result in an imbalance of fat loss, energy, and mood. The Female Performance Pack contains specific nutrients to balance cortisol and improve adrenal health.

HIGH POTENCY PROBIOTICS:

This formula contains a large dose of patented probiotics to help improve intestinal health, immunity, recovery, and improved fat burning. They also help to balance out the bacteria and yeast levels, promoting a healthy vagina. In addition, an overload of probiotics can help to boost your mood, reset your cravings, and improve performance. 

LONGEVI-D K2

Vitamin D is a main ingredient in this formula because as many people know, a deficiency in Vitamin D is directly related to depression. Vitamin K2 is also included because in women it is proven to help reduce heart disease and bone loss, while improving arterial function. Vitamin K2 also removes calcium from the blood and puts it back into bones. Ubiquinol (CoQ10) is another major ingredient as levels in the body are reduced as women age which results in decreasing energy resources that help to endure energy-consuming activities. 

ESSENTIAL FATTY ACIDS

The Essential Fatty Acids (EFAs) in this formula come from algae to remove the risk of mercury exposure from fish. EFAs make our hormones and when they are present in the right amounts, the female metabolism increases. When supplemented with women who are deficient in EFAs, the metabolism increases dramatically, resulting in easier fat and weight loss.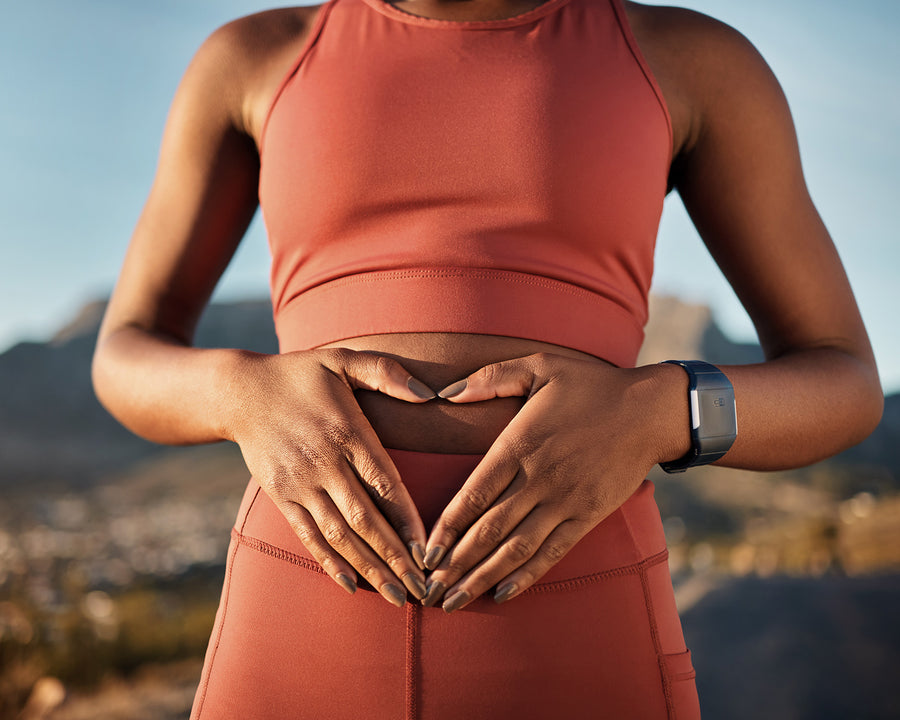 PREDIGESTED
The FEMALE PERFORMANCE PACK uses plant enzymes to breakdown the macronutrients for you, which enables complete absorption and full utilization of the nutrients, without causing bloating, gas, or indigestion. This is research proven to increase bioavailability by up to 300%.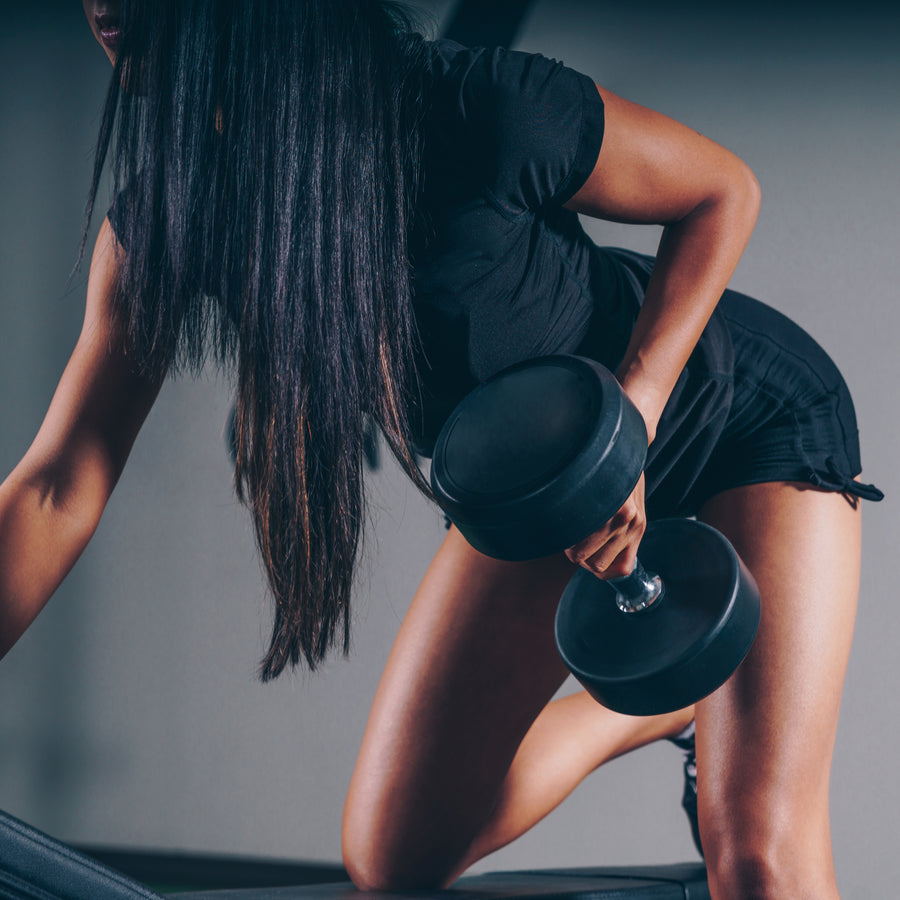 THIRD PARTY TESTED
All Gains in Bulk products are third party tested to ensure the highest level of purity. To prove our commitment to the highest purity, we provide Certificates of Analysis for every single purchase of a FEMALE PERFORMANCE PACK . This certificate shows the exact measured amounts of each component within the formula.
We aren't interested in hiding our formulas behind closed doors. We believe that you deserve the best products, with the highest potency, and full transparency.
WHAT PEOPLE ARE SAYING
You don't have to take our word for it...
MUST GET!

Must get!I started taking these couple of weeks ago and they make me feel amazing! I've noticed a change in bloating and energy levels and they are my new favorite supplement!

MUST HAVE FOR FEMALE ATHLETES

I've been using for a few months and absolutely love it for keeping my energy levels up and properly fueling and providing the essential nutrients my body needs for intense workouts!

MY MUST HAVE!

I was hesitant to spend the money on these vitamins but they have completely changed how I feel from day to day! So much more energy! Definitely a must have!

MY NEW NORMAL

After a week or so taking these, I noticed a difference. I used to take a variety of supplements, but this has basically all of it and more. I noticed a positive change in my mood, and reduced cravings. Because of this, I signed up for the subscription.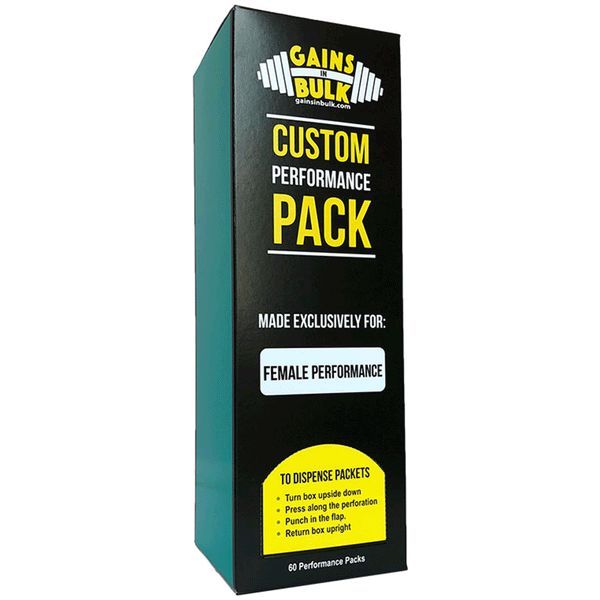 Female Performance Pack
Regular price $188.00 Sale price $82.00 Save 56%